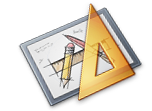 ITT Engineering and Supply Limited Partnership. (ITTes)
The company was founded on January 11, 2010 with the initial registered capital 600,000.00 Baht. At present the Company then increased its registered capital from 600,000.00 Baht to 1,000,000.00 Baht......


---
"Scholarships to Schools"
The Company granted scholarships to underprivileged students ......

---
Amata plans second Vietnam estate, to invest up to $500m......
---
Wind Energy Holding Co (WEH), Thailand's first private wind turbine operator, is proceeding with plans to invest 40 billion baht in seven wind turbine farms over the next four years......